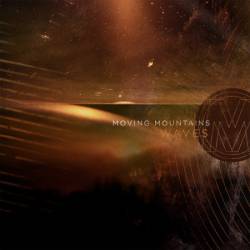 If you thought the last few Thrice albums lacked that certain somethin' somethin' or you yearn for the days when The Receiving End of Sirens still put out music then Moving Mountains latest album, Waves, is for you.
Their first for Triple Crown, Waves is a triumph through and through. Waves is such a departure for Moving Mountains, yet not. If you listen to Pneuma and this back-to-back it's like two different bands. This isn't a bad thing (And Pneuma did come out in 2007). This is MM more mature, more focused, and more streamlined in their approach to making beautiful post-rock. Gone are the seven or eight minute long epics, replaced with straight-forward to-the-point and in-your-face mini sound bombs.
Amidst the thunder of drums and cymbals, "My Life Is Like A Chase Dream" explodes onto your stereo. The song catapults into a sick groove right before the chorus which brings it to a whole 'nother level and sets the tone for the entire album.
"Where Two Bodies Lie" follows suit in a similar bombastic fashion especially with the opening guitar attack. Then we get introduced to a recurring string section in the equally serene yet visceral "Tired Tiger".
Whether it's the spacey glitter of "The Cascade" or the full-out rock assault of "Alleviate" or the lingering strings on closer "Full Circle", Moving Mountains bring it all to the table on Waves.
Moving Mountains is one of those bands that you so desperately want everyone in the world to hear and like as much as you do. Hopefully, Waves will be the album that will make this possible.
Waves is out Tuesday, May 10th. Stream it here or buy it here.