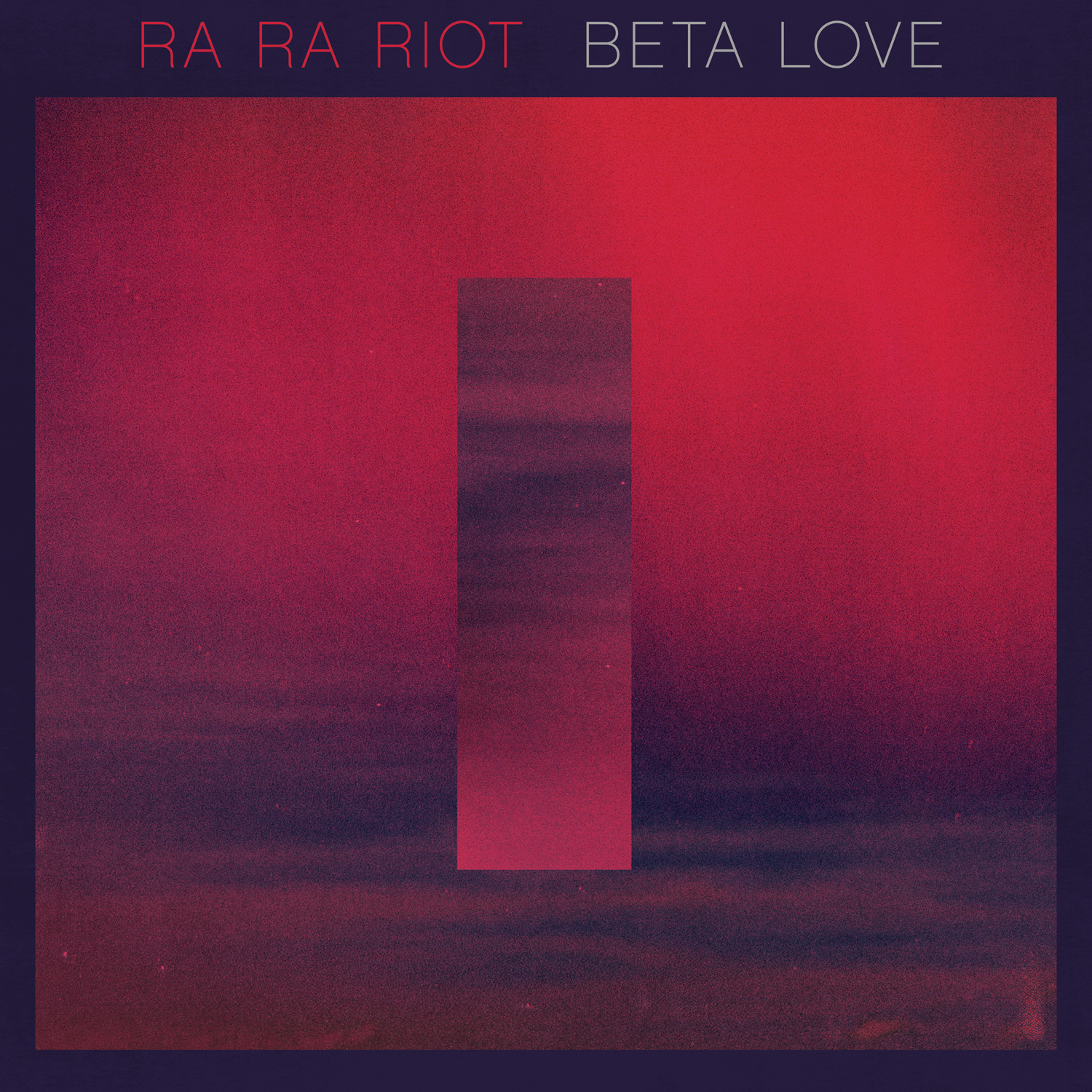 There are quite a few releases that I'm looking forward to in the first quarter of 2013. The first to hit shelves is Beta Love, the third full-length LP from indie darlings Ra Ra Riot. Following 2010's The Orchard, the last time we had a new release from the band was their excellent cover of Steve Winwood's "Valerie" a Record Store Day 2012 exclusive release. Just over a month ago, the band leaked "When I Dream" in advance of the album. As I noted in our Singles Bar post on the track, "When I Dream" was quite a departure for the band. Interest piqued, we were left pondering whether this departure would be indicative of Beta Love on the whole.
The answer is a resounding "sort of."
Particularly with their debut (2008's The Rhumb Line), Ra Ra Riot stood out from their contemporaries primarily through the incorporation of strings via cellist Alexandra Lawn and violinist Rebecca Zeller. Lawn left the group last year, perhaps a motivating factor for Beta Love's stylistic departure. If there is one defining characteristic of Beta Love to distinguish the album from its predecessors, it's that the band has nudged itself a few steps into electronic instrumentation. Don't be alarmed; I said "nudged a few steps," not "plunged headlong."
This shift is most apparent in the aforementioned "When I Dream," "What I Do for You," "Wilderness," and perhaps most notably, "Binary Mind." Yet even those tracks bear echoes of Ra Ra Riot's earlier work. Indeed, Binary Love never strays too far from the band's characteristic sound.  Songs such as "Dance With Me," "Is it Too Much" and the title track closely align with the sound of the band's first two albums, albeit with much less lush orchestration. It seems that the band wants to move into new territory, but has taken pains to do so cautiously, lest they alienate the fanbase that they've built up over the last 5 years. That's a wise strategy, I suppose. But even with such precaution and their willingness to experiment, Beta Love just doesn't shine as brightly as the band's first two albums. It may well curry favor over time, and perhaps the album will ultimately be considered a transitional one that eased the band into a new phase of their creative evolution. For now, it's a good listen, but has not set the bar high for indie rock in 2013.
B-
Beta Love is streaming (with accompanying visualizer) over at Ra Ra Riot's official website.
Ra Ra Riot's tour in support of Beta Love kicks off tonight in D.C. – dates below:
01-23 Washington, DC – 9:30 Club
01-25 New York, NY – Webster Hall
01-26 Boston, MA – Paradise
02-02-03 Tokyo, Japan – Hostess Club Weekender
02-07 Vancouver, British Columbia – Venue
02-08 Seattle, WA – Neptune Theater
02-09 Portland, OR – Wonder Ballroom
02-11 San Francisco, CA – Fillmore
02-12 Los Angeles, CA – El Rey
02-15 Solana Beach, CA – Belly Up
02-16 Tucson, AZ – Club Congress
02-17 El Paso, AZ – Lowbrow Palace
02-19 Dallas, TX – Kessler Theater
02-20 Austin, TX – The Belmont
02-21 Houston, TX – Fitzgerald's
02-23 Oxford, MS – Proud Larry's
02-24 Atlanta, GA – Masquerade
02-25 Carrboro, NC – Cat's Cradle
02-26 Asheville, NC – Grey Eagle
02-28 Columbus, OH – A&R Music Bar
03-01 Chicago, IL – Metro
03-02 Madison, WI – Der Rathskeller
03-03 Minneapolis, MN – Triple Rock
03-05 Ann Arbor, MI – Blind Pig
03-06 Toronto, Ontario – Lee's Palace
03-07 Montreal, Quebec – Il Motore
03-08 S. Burlington, VT – Higher Ground
03-09 Northampton, MA – Pearl Street
UPDATE:Check out Ra Ra Riot's full performance at NYC's Bowery Ballroom from January 22 right here!
[amazon-product]B00AGMT8W8[/amazon-product]