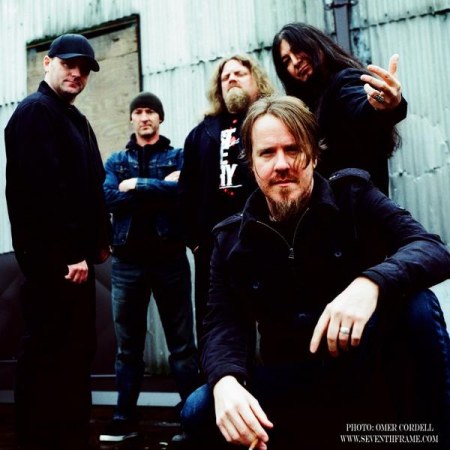 Definitely a band to watch in 2012, City of Fire are probably best known for having vocalist Burton C. Bell of Fear Factory and his bassist bandmate Byron Stroud (Also of Strapping Young Lad fame). Their debut, released in 2009, flew under the radar but showed off Bell's range in a variety of genres. If you're a fan of SYL, FF, Zimmer's Hole, or Caustic Truth, then this link will be the best $9.99 you've spent in awhile.
If you don't have their debut already, then "Bad Motivator" is a good introduction. It's got those screaming guitars that stood out on their first record and Bell's vocals sounding better than ever. If you're expecting Mechanize 2.0, then look somewhere else. City of Fire runs at about half the speed that FF does but strikes even harder (If that's even possible).
Visually, "Bad Motivator" is awesome. It's nice to know that band's are still putting thought into their video concepts. With a vocalist/songwriter like Bell in the band, you know that there will definitely be a lot of concept involved with anything released officially.
City Of Fire's sophomore album is due later in 2012. Check out "Bad Motivator" below.