Ok, ok, ok, I know what some of you are saying: "hey, Grez, this isn't a new single!"   Well, I know that, but it's a recent single.  So why I am covering it now?  Well, because I think it's a great song, we never gave it its well-deserved coverage, and because the upcoming Hipster-laden lineup of Coachella fest features Givers.  Festivals are always best when you go knowing what bands to check out when you have a lot of choices.  These guys rocked at SXSW, and I expect nothing different from them at Coachella.
And so, that brings us to what is probably Givers' most well-known and accessible single, Up Up Up.  It's from their most recent release entitled In Light, and I have to say that I can not stop listening to this song!  For those that know me, this is a big deal, because I am very much the rock-and-roll-and-metal-guy-who-dabbles-in-jazz-for-weird-reasons type, and thus I usually shrug my shoulders at a lot of the poppy, radio-friendly stuff that appeals to a large contingent of people.  But not this song.  It has this fantastic Caribbean vibe that shows off their kit-drummer-plus-percussionist/backing vocalist setup and is one the happiest songs I've ever heard that didn't turn into pure Hallmark cheese.
Givers sound like Bob Marley, Rusted Root, and Edie Brickell had some kind of three-way love child, and the resulting sound makes you grin and go up Up UP!
They're currently on tour…dates are listed below and you can always check in on their web site as well.

__________________________________________
Jan 27, 2012 (Fri) @ Generations Hall (New Orleans, LA)
Feb 04, 2012 (Sat) @ Laneway Festival (Melbourne, Australia)
Feb 05, 2012 (Sun) @ Laneway Festival (Sydney, Australia)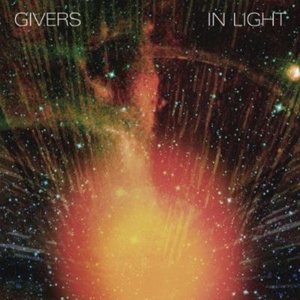 Feb 07, 2012 (Tues) @ Metro Theatre (Sydney, Australia)
Feb 08, 2012 (Wed) @ UC Refectory (Canberra, Australia)
Feb 09, 2012 (Thurs) @ Corner Hotel (Melbourne, Australia)
Mar 05, 2012 (Mon) @ Workplay Soundstage (Birmingham, AL)**
Mar 07, 2012 (Wed) @ Alabama Music Box (Mobile, AL)**
Mar 09, 2012 (Fri) @ Stubbs Waller Creek Ampitheater (Austin, TX)**
Mar 10, 2012 (Sat) @ Fitzgerald's (Houston, TX)**
Mar 11, 2012 (Sun) @ Granada Theater (Dallas, TX)**
Mar 13, 2012 (Tues) @ The Blue Note (Columbia, MO)**
Mar 14, 2012 (Wed) @ Deluxe @ Old National Center (Indianapolis, IN)**
Mar 15, 2012 (Thurs) @ Orange Peel (Asheville, NC)**
April 13, 2012 (Fri) @ Coachella Music Festival (Indio, CA)
April 20, 2012 (Fri) @ Coachella Music Festival (Indio, CA)
April 27, 2012 (Fri) @ New Orleans Jazz Fest (New Orleans, LA)
*w/Young Man
** w/Dr. Dog