White, black, and Puerto Rican, the men of Uptown Talk — Robert Cass, Blerd, and Cristóbal Tracy, respectively — started a-freakin' about the Sylvers, Stylistics, and Spinners one day last month in an e-mail conversation. Then Cristóbal told Robert and Blerd about Akoto Ofori-Atta's article for TheRoot.com on the scarcity of vocal groups in the current R&B landscape. Then all three decided to turn their e-mails into a feature for Popblerd.

Cristóbal: If you pushed me to choose the Stylistics or the Sylvers, I'd have to give the Stylistics the edge on great songs.
Robert: Yeah, but they're no Spinners. Still, Thom Bell is infallible. We can all agree on that, right? Tell me you agree.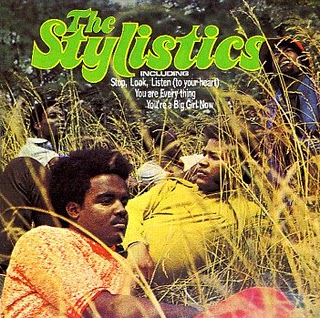 Blerd: I think the Spinners had more great songs, but the Stylistics had better hit songs, if that makes any sense.
Cristóbal: I thought we were comparing the Sylvers and the Stylistics. Regardless, I'd be hard-pressed to compare the Stylistics' "Betcha by Golly, Wow" (though I prefer Prince's version) or "You're a Big Girl Now" to the Spinners' "Mighty Love" or "One of a Kind (Love Affair)." But that two-CD Spinners compilation works almost all the way through, which is close to 140 minutes. Not sure the Stylistics could get further than 30. All of which is to say that I agree with Blerd.
Blerd: There are a lot of Spinners songs I like and not very many Stylistics songs I like. But the Stylistics songs I like, I like a lot.
One thing I find interesting about the Sylvers, especially vocally, is how much their harmonies sounded, well, Carpenters-ish.
Cristóbal: I think you're going to have to flesh that one out a bit more.
Blerd: Their harmonies are just very easy-listening sounding to me. They don't sound like "soulful" harmonies. They sound very choral, almost. Like glee-club, barbershop-type stuff.
Robert: The Sylvers were definitely bubblegum soul, but I love "Hot Line" and Foster Sylvers's "Misdemeanor," which is funkier than stuff I've heard by the family unit.
I think the Spinners' best songs are better than the Stylistics'. No contest.
Blerd: Yeah, I remember liking "Hot Line," "Boogie Fever," and "Cotton Candy" as a kid. I recognized "Misdemeanor" from a ton of hip-hop samples but never actually heard the original song until maybe ten years ago. So good.
I would disagree about the Spinners' best songs versus the Stylistics'. "Betcha by Golly, Wow," "I'm Stone in Love With You," "You Are Everything" — the Stylistics' major hits, to me, beat "I'll Be Around," "The Rubberband Man," "Could It Be I'm Falling in Love." Ultimately, they're all fantastic songs. And now I feel like listening to the Spinners this morning.
Robert: I like all those Spinners songs you mentioned more. However, if we're talking about the Delfonics and "Didn't I (Blow Your Mind This Time)" and "La La Means I Love You," that's tougher for me, because both of those songs are still stunning 40 years later.
Cristóbal: Well, I'm not so sure I disagree with Blerd on those particular Stylistics songs, which, you will note, have been very cleverly selected: they're drenched with emotion and distilled down to their two-and-a-half-minute essence. They're also the Stylistics' best, while the Spinners songs Blerd named are not! However, because I think the Spinners are in the running for Greatest Soul Group of All Time and the Stylistics aren't, I have tremendous sympathy for Robert's point of view.
Robert: To me, those Stylistics songs are a little plastic. "I'm Stone in Love With You" is my favorite of the three, but the others are some of Thom Bell and Linda Creed's syrupiest. The Delfonics and Spinners songs mentioned have better lyrics, I think, especially the Spinners' — mature breakup lines like "You made your choice / And now it's up to me / To bow out gracefully" in "I'll Be Around," written by Bell and Phil Hurtt, and "She wrote a line or two upon the wall / Said, 'I'm leaving you, and though I love you too, I can't stay with you' / And to this very day I can never say a discouraging word / Because I love you" in "One of a Kind (Love Affair)," written by Joseph B. Jefferson — but maybe I'd feel differently if William Hart, Bobbie Smith, or Philippé Wynne had sung for the Stylistics.
Cristóbal: Well, that's a problem with critical analysis of a lot of great soul songs, right? The tension between syrup and deep emotion? Fortunately, I have a great way to differentiate between the two, which I will share with both of you: when I find it moving, it's deep soul, and when I don't, it's syrupy.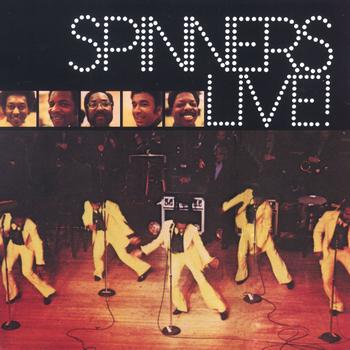 Now I'm going to have to imagine Philippé singing Stylistics songs. Fortunately, we don't have to imagine him singing other soul singers' songs, because he did that every night in concert as a crowd-pleaser. You'll find an example of this in the middle of "How Could I Let You Get Away" from the Spinners' appearance on Soundstage, which is more or less replicated on their semi-classic live recording, Spinners Live! (It's only semi-classic because the live versions aren't too different from the studio ones, rendering it somewhat non-essential.) My favorite moment comes right after the first of two great encores, "Love Don't Love Nobody": One or the other Spinners says "Thank you," then another one, and then Philippé says, "Beautiful people! Thank you!" Just as he finishes saying it, the big fat horns of "Mighty Love" start up. I've probably listened to that 15-second sequence more often than I've heard the live version of "Mighty Love."
Blerd: So, if you were to name your ten favorite R&B vocal groups of all time, who would they be?
CRISTÓBAL'S TOP TEN
Spinners ("Love Don't Love Nobody")
The Impressions ("This Is My Country")
The Soul Stirrers ("Were You There?")
The Temptations ("Just My Imagination (Running Away With Me)")
Bee Gees ("Alone")
Smokey Robinson & the Miracles ("I'll Take You Any Way That You Come")
The Supremes ("Stoned Love")
The Chi-Lites ("A Letter to Myself")
The Stylistics ("Betcha by Golly, Wow")
The Jacksons ("Can You Feel It")
ROBERT'S TOP TEN (in alphabetical order)
Chairmen of the Board ("Give Me Just a Little More Time")
The Chi-Lites ("(For God's Sake) Give More Power to the People")
The Delfonics ("Didn't I (Blow Your Mind This Time)")
The Dramatics ("I Was the Life of the Party")
The Four Tops ("Keeper of the Castle")
The Honey Cone ("While You're Out Looking for Sugar")
Harold Melvin & the Blue Notes ("Bad Luck")
The O'Jays ("I Love Music")
Spinners ("Mighty Love")
Tavares ("It Only Takes a Minute")
BLERD'S TOP TEN
The Temptations ("I Can't Get Next to You")
The Jackson 5 ("If I Don't Love You This Way")
New Edition ("Can You Stand the Rain")
Gladys Knight & the Pips ("Best Thing That Ever Happened to Me")
Bee Gees ("How Can You Mend a Broken Heart")
Spinners ("Sadie")
Labelle ("Isn't It a Shame")
The Supremes ("My World Is Empty Without You")
Boyz II Men ("Oh Well")
The O'Jays ("Cry Together")
To hear a playlist featuring a number of the songs mentioned above, visit Spotify.
Incoming search terms:
the stylistics
creed singing group
the stylistics album