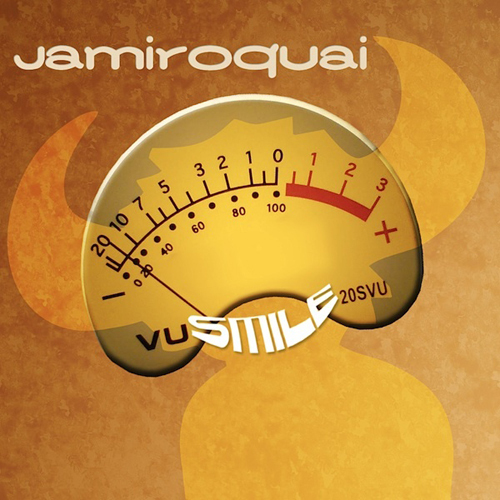 When Jamiroquai strutted its way onto the London acid-jazz scene in the early '90s it was fashionable for artists to revisit the soul and disco sounds of two decades prior. Now, two decades later, '90s nostalgia should technically be the order of the day, but Jamiroquai frontman Jay Kay and his merry band are still mining the Me Decade for R&B gold, as evidenced by their new single, "Smile." You won't find it on their most recent album, however, and if you live in the United States you won't find the album, period.
Last November, following a move from their longtime label, Sony, to Universal's Mercury imprint, Jamiroquai returned with their first new studio album in five years, Rock Dust Light Star, which still hasn't been slated for a stateside release. The group has always been more successful in their native UK and elsewhere abroad than here in the U.S., although the innovative, award-winning video for "Virtual Insanity" propelled their third LP, 1996's Travelling Without Moving, to platinum sales in this country.
Unfortunately, their 1999 follow-up, Synkronized, failed to build on that momentum, and ever since Jamiroquai's music has made less and less of a splash this side of the pond. ("Canned Heat," the album's incandescent lead single, eventually earwormed its way into the American consciousness half a decade later thanks to a pivotal scene in the cult movie Napoleon Dynamite.)
Still, can't American fans get at least a digital release of Rock Dust Light Star through iTunes? I won't lie — I've been listening to Rock Dust Light Star since March thanks to a pirated version I found online, but I'd be more than happy to actually buy a copy, physical or otherwise, for a decent, non-import price.
Jamiroquai is a band, but it's also a brand, complete with a trademark font and "Buffalo Man" logo, that inspires customer loyalty by continuing to offer quality products, including the Rock Dust Light Star tracks "Smoke and Mirrors," which tips its hat to Joe Sample and the Crusaders' 1970s jazz-funk stylings, and "Lifeline," whose rollicking chorus provides some of the same pleasures as Disco Tex & the Sex-O-Lettes' "Get Dancin'," albeit with far less camp value. Bands like Radiohead prefer to experiment with and even radically change up their core sound each time out, but Jamiroquai seems content providing variations on a theme (maybe that's what "travelling without moving" really means), which isn't a bad thing at all — you know what you're getting, just as you do with a favorite novelist whose authorial voice remains constant throughout his or her career.
Earlier this week the group released "Smile," which is available as a free download on their website, Facebook, and SoundCloud and features cover art created by a fan from Australia. (What's that, li'l Internet single? Did you just say, "I should be a bonus track on the U.S. edition of Rock Dust Light Star"? Well, aren't you adorable. How could Mercury say no to a request like that?)
Even more so than Jamiroquai's 1999 track "Butterfly" or its 2005 single "Seven Days in Sunny June," "Smile" is a deliciously dreamy summer song, one that recalls Little River Band's "Reminiscing" and vintage Earth, Wind & Fire as it works its quiet-storm magic on listeners. Let yourself go and give in to the groove, but don't get too mellow — a fan protest in front of Mercury's U.S. headquarters to demand the release of Rock Dust Light Star might not be effective if fans are completely blissed out on Jamiroquai's superior soul.
Incoming search terms: