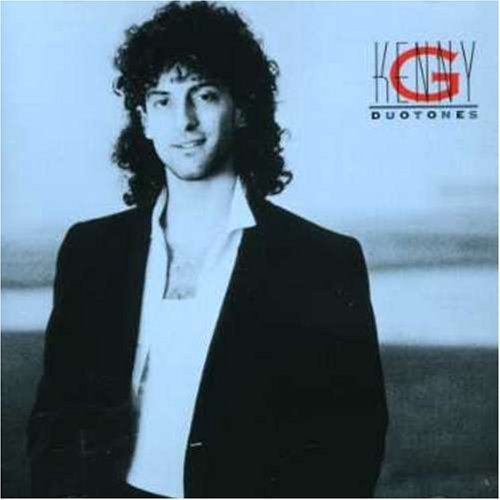 "Duotones" was the album that turned Kenny G. into a legitimate pop star. Although instrumental pop hits were becoming a rarity, there was still enough love for "Songbird" to turn it into Kenny's first (and I believe, only) Top 10 hit. For the follow-up, Kenny enlisted former Tower of Power vocalist Lenny Williams for "Don't Make Me Wait for Love". It became his second Top 40 hit on the pop chart and made a respectable showing on the R&B listing as well. I remember it getting played quite often on BET's Video Soul (seeing as I wasn't allowed to watch any other cable video channels at the time, I'm not sure whether VH-1 followed suit, although I'm sure they did). Lenny's vocal is distinctive yet relaxed, and "Wait" contains some of Kenny's best sax work. I love his solo on the song's outro.
Pity he couldn't have bothered asking Lenny to be in the video, though.
Fun (and embarrassing) fact: when I was in my mid-teens, I played Kenny G's "Live" cassette every night to put me to sleep. On that particular album, "Wait" was voiced by Michael Bolton, marking yet another pairing of two of pop music's most luxuriously lionine manes (who were already profiled together in song #5). Even if you're not leaving comments, I can feel you judging me.